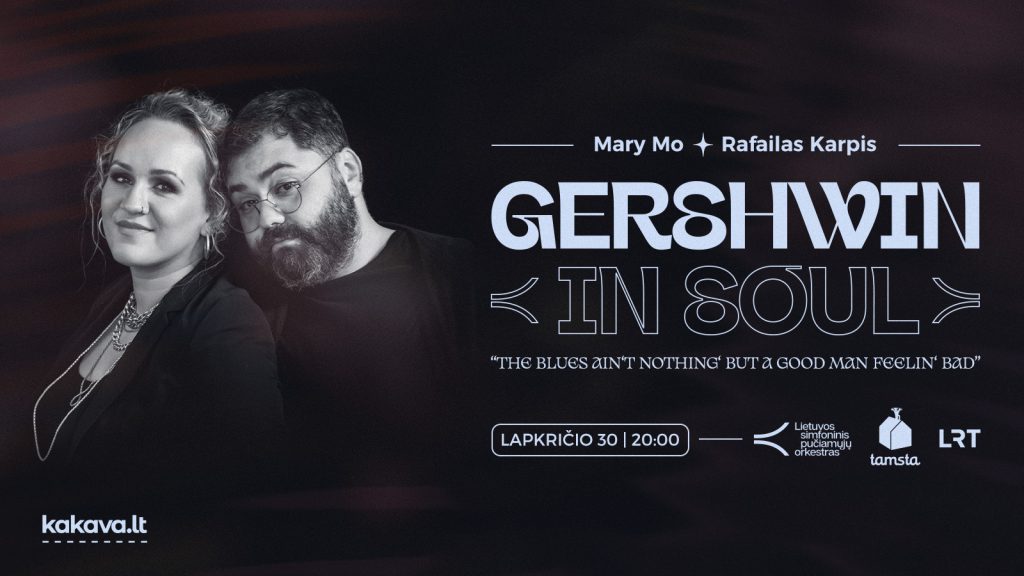 November 30, 20:00, The Tamsta Club
Ever wondered how the iconic Summertime would groove in soul style? Join the LSWO together with Mary Mo (Marija Monika Dičiūnė) and Rafailas Karpis for a cosy evening on the last day of autumn. Performed at the vibrant Tamsta Club  this celebrated collaboration will feature a soulful rendition of George Gershwin's opera, Porgy and Bess. The performance will also showcase blues-inspired pieces echoing Gershwin's musical roots. Brace yourself for unexpected delights, including songs by contemporary artists like D. Springfield, seamlessly blended with musical arrangements by baroque maestros George Friderik Handel and Henry Purcell. Leading the way, will be artistic director and conductor of the LSWO, Leif Karlsson from Sweden.
Programme: G. Gershwin, H. Purcell, G.F. Handel, and more.