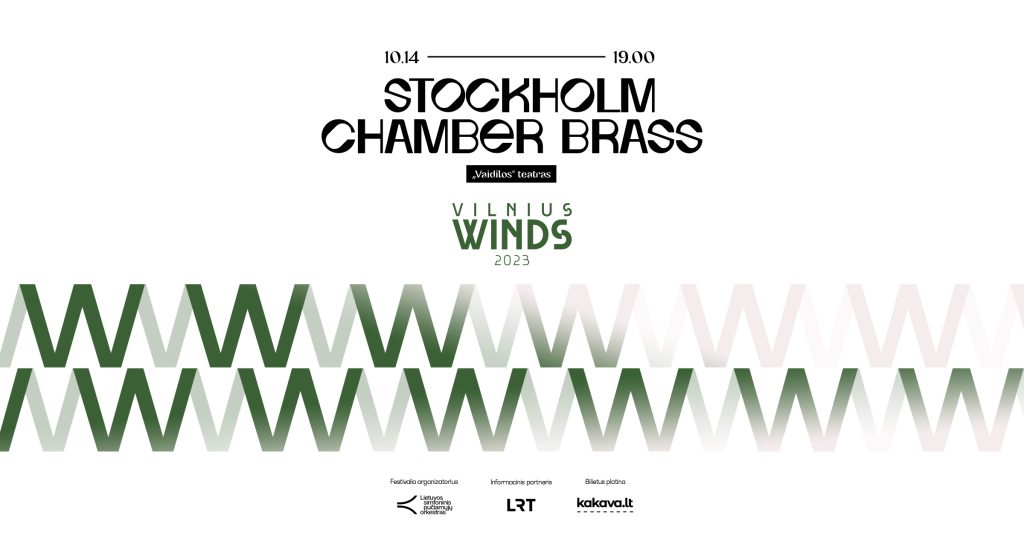 October 14, 7.00 p.m.
Vaidila Theatre (A. Jakštas st. 9, Vilnius)
Stockholm Chamber Brass, one of the most sought-after brass quintets in the world, will perform at the closing concert of the festival. The collective, which has accumulated many years of experience, will present a programme of their classical and contemporary repertoire, drawing new trajectories and offering unexpected sound perspectives. All works in this programme are premieres in Lithuania.
P E R F O R M E R S
STOCKHOLM CHAMBER BRASS (Sweden)
URBAN AGNAS, trumpet
TOM POULSON, trumpet
ANNAMIA LARSSON, french horn
JONAS BYLUND, trombone
DIRK HIRTHE, tuba
P R O G R A M M E
FRANCISCO DE LA TORRE – Danza Alta La Spanga
MIKE SVOBODA – The Robin Hood Suite – Too Good To Be True
MIKE SVOBODA – Open Circle
ORLANDO DI LASSO, CLAUDE GERVAISE, JACQUES MAUDUIT, PIERRE CERTON and others – a suite of chansons by French Renaissance composers
ANDERS HILLBORG – Brass Quintet