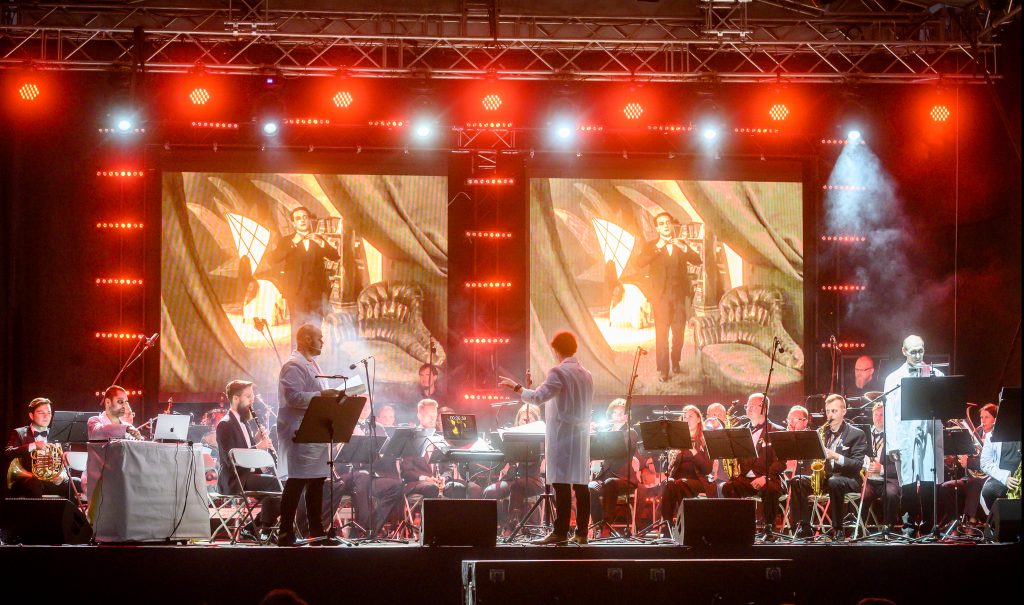 On the night of June 17th, 2022 during the late programme of Culture Night in the courtyard of the Palace of the Grand Dukes of Lithuania, the Lithuanian State Wind Instrument Orchestra Trimitas presented a unique project – the Cinematoria Cali-Gari created by composer Algirdas Martinaitis and electronic music creator Leon Somov. According to Prof. Antanas Kučinskas, manager of Trimitas, this is an audiovisual experiment that combines orchestral music, cinema, academic, popular, acoustic and electronic music.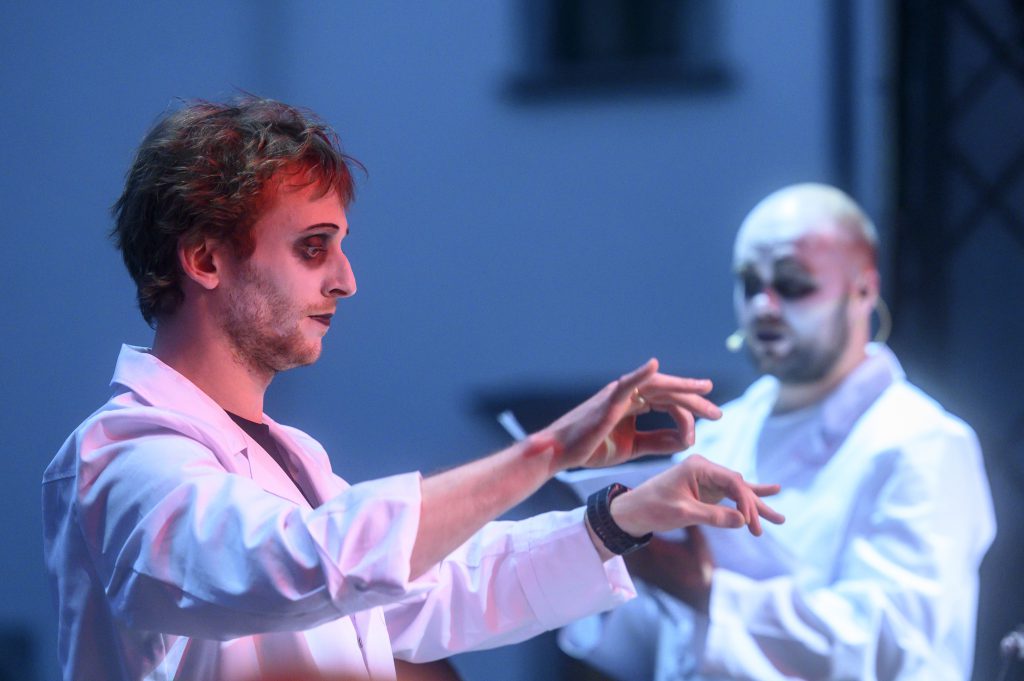 Cali-Gari is a new soundtrack and stage performance from one of the most significant German expressionism silent film classics – The Cabinet of Doctor Caligari (1920, Robert Wiene dir.). The theme of the film – brutal and irrational authority – gains new relevance in the context of the current war in Ukraine. The plot of the film revolves around a mad psychiatrist who calls himself Doctor Caligari. He uses somnambulist Cesare to commit murders.
The characters in the film and the overall narrative of the film's plot, together with the musicians of the orchestra, are created by five figures dressed in white robes – Leon Somov (live electronics), the conductor of Trimitas Karolis Variakojis, Liudas Mockūnas (saxophone), Vaidas Bartušas (countertenor) and the subtitle reader Vaidotas Martinaitis. The concert was enriched by a theatrical stage process combining the limits of film and reality.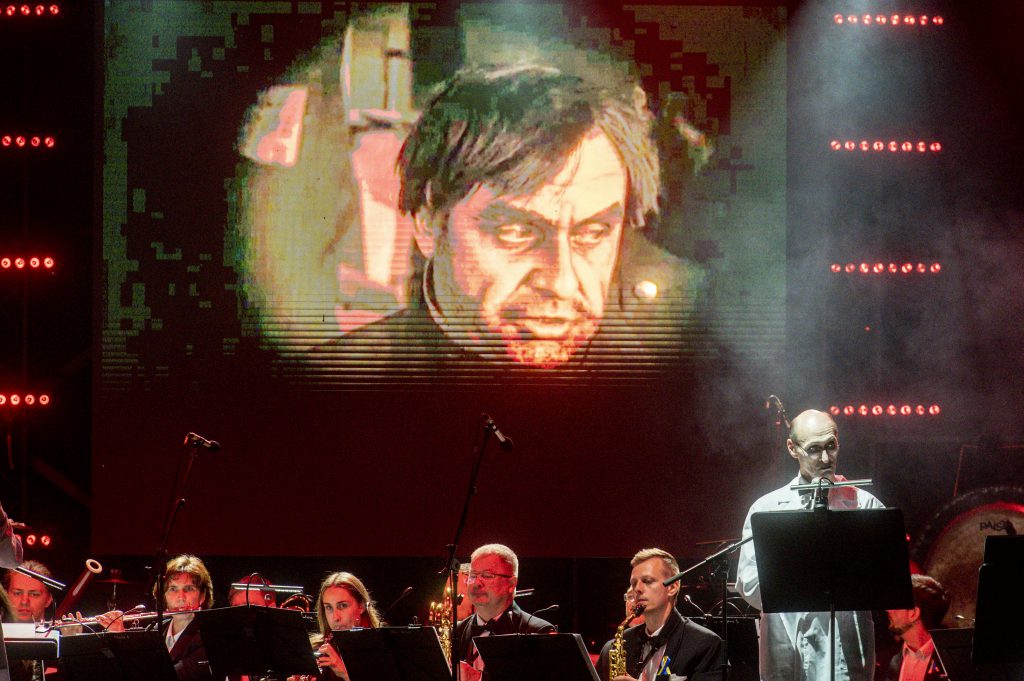 The premiere of the Cinematoria, which took place at the Autumn Music Festival in October 2021, was recognized by critics as one of the most prominent concerts of this festival, with long-term relevance and the potential to be staged in other non-musical contexts.