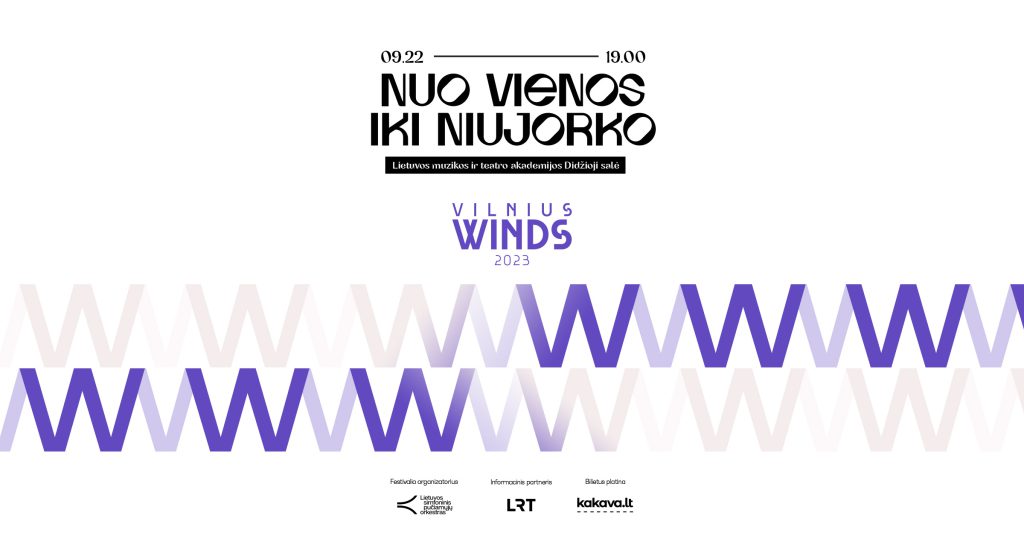 September 22, 7:00 p.m.
The Great Hall of the Lithuanian Academy of Music and Theatre (Gediminas Ave. 42, Vilnius)
The festival will be opened by guests from Linköping, Sweden – Östgöta Blåsarsymfoniker. Together with this orchestra, we will hear the critically acclaimed Norwegian trumpeter Tine Thing Helseth, who will perform an unusual version of George Gershwin's Rhapsody in Blue for trumpet and orchestra. The programme will feature music from the Classical era as well as the 20th century neoclassical tradition with Aaron Copland's ballet, Rodeo.
P E R F O R M E R S
ÖSTGÖTA BLÅSARSYMFONIKER (Sweden)
TINE THING HELSETH, trumpet (Norway)
JASCHA VON DER GOLTZ, conductor (Germany)
P R O G R A M M E
BERNHARD HENRIK CRUSELL – Overture for Winds
FRANZ JOSEPH HAYDN – Symphony No. 44 (arr. Stian Åreskjold)
EMMY LINDSTRÖM – The Lost Clown (arr. Ingvar Karkoff)
GEORGE GERSHWIN – Rhapsody in Blue (Tine Thing Helseth – trumpet; arr. T. Dokshitzer / D. Andrews / E. Berndalen)
AARON COPLAND – Two Dances from "Rodeo" (arr. Stian Åreskjold)
HUGO EMIL ALFVÉN – Shepherd-girl's Dance (arr. Johan Johansson)