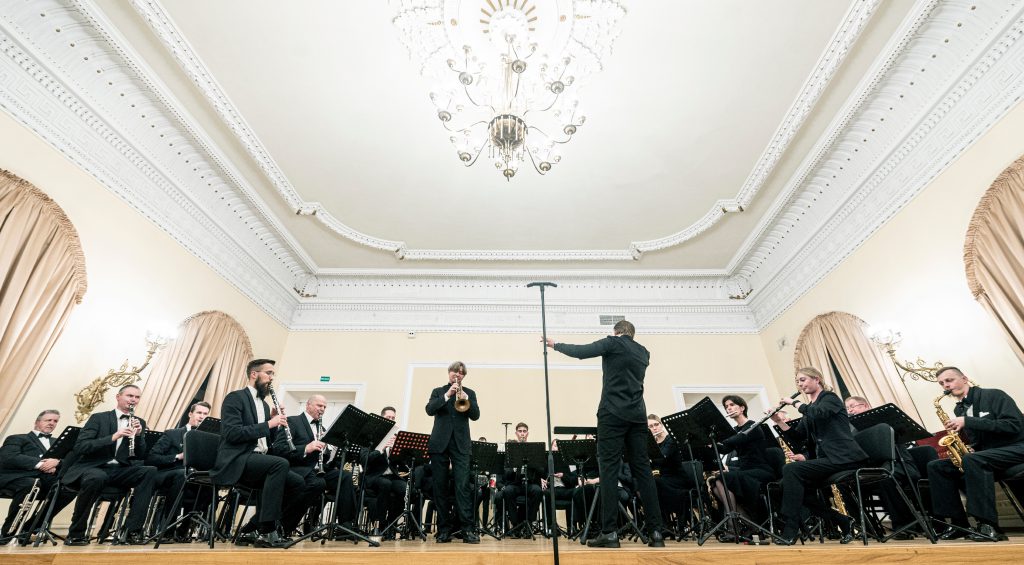 Having started his career at a time when the trumpet had not yet found its place in the world of serious music, Timofei Dokschitzer has become one of the world's most prominent musical personalities, a living legend of the trumpet, a virtuoso, who has recorded more than two hundred albums. Having lived in Moscow for almost six decades, performed extensively, conducted masterclasses worldwide, from Japan to the United States, and been invited to serve on the juries of international competitions, Timofei Dokschitzer spent the last decade of his life in Vilnius. 
This year marks the 100th anniversary of the birth of this famous trumpet virtuoso, educator and conductor. To mark this and to emphasise the importance of the trumpeter to Lithuanian musical culture, the State Wind Orchestra Trimitas has announced a competition for the creation of a new work, Dedication to Timofei Dokschitzer, which was won by composer Jonas Tamulionis. The concert featured the premiere of this work.
The concert also featured Alexander Arutunian's famous Concerto for Trumpet and Orchestra, as well as the trumpet solo by Sergei Nakariakov, also known as the trumpet Paganini, trumpet Caruso and many other famous names.
The concert was conducted my Linas Rupšlaukis, a trumpeter, composer and conductor of the younger generation whose work has been acclaimed in recent years both in Lithuania and beyond.